Testimonials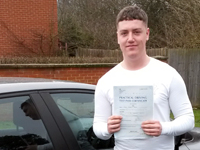 Harry Jones
First time pass / Only four minors !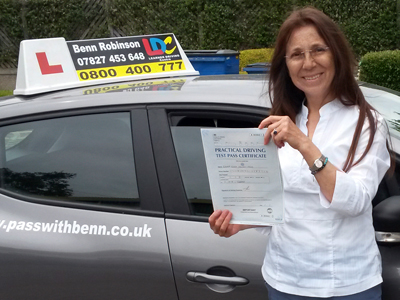 Roxana Osorio
First Time Pass/ Only one minor !
Benn my instructor......he has great teaching skills that motivated me to do the full driving course after having not driven for over 30 years. The method he used was clear, easy to understand and his friendly and reassuring voice always helped me to gain confidence. He prepared me well to drive in all weather conditions and to be able to accurately perform all manoeuvres safely. He helped make the driving lessons a fun and interesting experience. The LDC learning programme that we used was great theoretical support for the practical lessons and helped me to learn at a quicker pace. It was a great way to pass my test FIRST TIME, and I did it with ONLY ONE MINOR !
Call today on 07827 453 648 or Email me to find out more
If you have any questions or to book lessons today, feel free to contact me